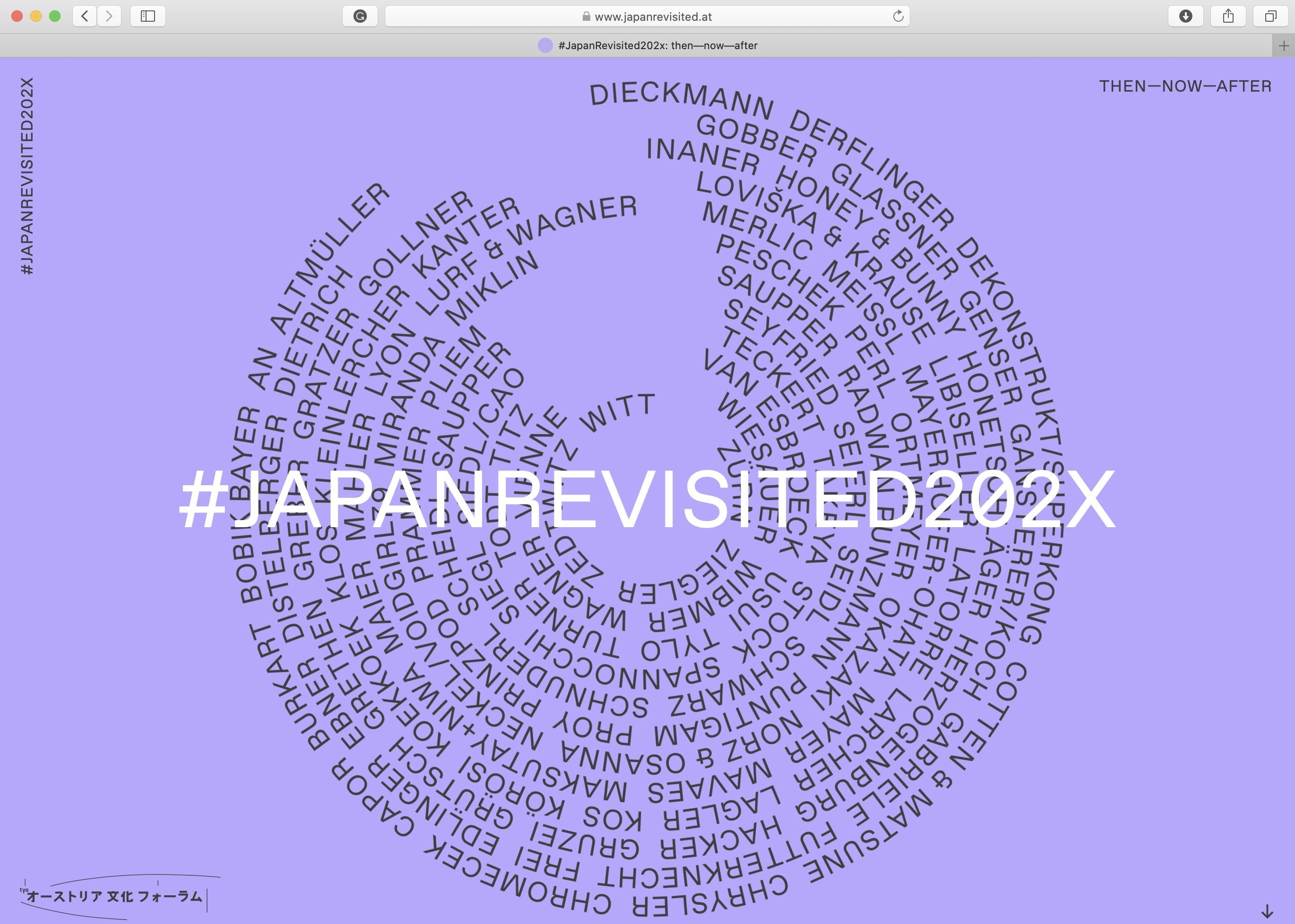 #JapanRevisited202x: then-now-after
has been conceived by the Austrian Cultural Forum Tokyo as a new platform to experiment with and re-imagine the more than 150-year-old cultural exchange between Austrian artists and Japan. It is both a reaction to and can only exist because of the global crisis of 2020, standing as an intrepid catalyst to turn our common blight into an opportunity to dare and redream our way of working as artists.
In a Call For Submissions, which attracted a staggering 223 entries by 237 artists from or based in Austria, we have collected a wonderful diversity of works spanning, in some cases, decades of vivid exchange between Austria and Japan. Start your exploration in our JOURNEY where we invite you to re(visit) Japan through the memories, dreams and imagination of Austrian artists in an interactive, audio-visual novel taking you across the past, present and future of Japan.
Further in our GALLERY, explore 100+ works from within the fields of photography, video, animation, performance, installation, music and many more, in an online exhibition that we hope will inspire you to see a new side of Japan that perhaps can only exist at exactly this moment in time.
#JapanRevisited202x was part of the Ars Electronica Festival 2020 Tokyo Garden. In collaboration with Japan Media Arts Festival 2020.
#JapanRevisited202x: then-now-after
Publication
2021

Publication photos by Studio VVAA